Experience God and Build Community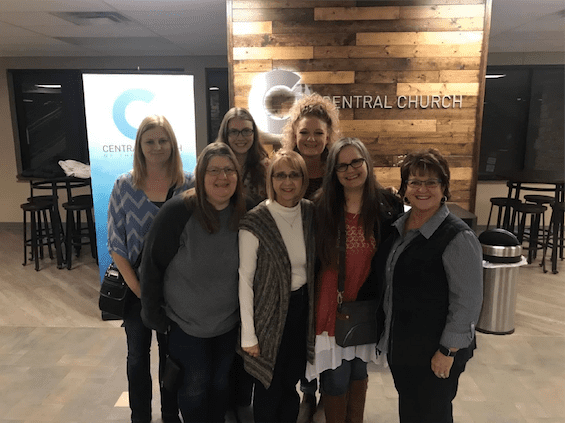 It can be a little intimidating to visit a new church.  We've been there, too.  We hope that we can help you do a little pre-church research on this website. Below you'll find some information that will give you a sense of what to expect as you visit our church.  Be sure to notice the "Plan Your Visit" link.  We'd love the chance to show you around!
During the service feel free to sit wherever you are comfortable. Tithes and offerings are received during each service to support the work of the church and mission projects. We do not ask that visitors contribute. This offering is for those who regularly attend to support our church.
We partake in communion the second Sunday of every month. You do not need to be a member to participate. The entire congregation is given instructions on how to receive communion during the service. Please feel free to receive communion with us at your own comfort level.
Location
We are located at 2305 E. South St. The church offers plenty of parking with two entrances. We also have guest parking as well as handicap parking. Greeters will meet you at either door you enter and help you find your way in the building.
WHERE DO I PARK?
You can park in one of our two parking lots and enter through one of our two main entrances, west and south. At each of the entrances, you will find greeters ready to help direct you to the worship services, classrooms, or children's ministry areas.
West Entrance: This entrance leads to the Chapel, which our Children's Ministry uses in the mornings, and its adjoining classrooms. This is the entrance to use if you have elementary-age children since you can check them in right here. Down the hallway that goes past the Children's Sanctuary and through the double doors, you will be in the lobby area. There you will find our Nursery and the Wee Church (Pre-K) Classroom on your right. You are welcome to keep your young children with you during service, but we do have an excellent nursery ministry and trained staff to care for your children. The most direct route to our Main Sanctuary will be between the two rooms down the set of stairs into to the South Lobby and entrance to the Main Sanctuary.
South Entrance: When you are parking, if you follow the signs to the "Sanctuary Entrance" and "Visitor Parking" you will find your way to our South entrance. This is the most direct route to our sanctuary. Once you come into the South Lobby of the church, on the right you will find the sanctuary, to the front will be a set of stairs that lead to our Nursery, Wee Church, Children's Ministries (the Chapel), Sr./Jr. High Sunday School and to the left is another set of stairs that lead to He-Brews Coffee Room and further on into the Adult Sunday School Classrooms.
Here is a map of our facilities so you can find your way around Harrisonville Church of the Nazarene.
WHAT DO I DO WHEN I GET THERE?
First of all, relax.  You are among friends.  Secondly, talk to a greeter about what you are looking for. They will assist you in finding your classroom or worship area. Please feel free to sit wherever you would like. Restrooms are available near each of the entrances and are clearly marked.  Also, help yourself to some coffee.
If you have more questions or would like a campus tour, contact the church office and we will be happy to help.
WHAT DO I WEAR?
Dress comfortably. People wear wearing anything from jeans and a t-shirt to business casual.
Worship
Each week at Harrisonville, we offer one worship service. The service lasts approximately one hour.  You can expect great music, engaging teaching, and friendly people eager to make you feel at home.
The worship service begins at 10:45 a.m. with some upbeat music. The words are projected in the front of the sanctuary. Our worship style is "blended," as we strive to use both classic church hymns and contemporary worship songs to draw our hearts to listen for God's voice.
Archived audio and video of the sermons are available in the Sermons section of the website.
Children's Ministry
Currently, Wee Church is offered for toddlers and Kids Church for Kindergarten through the 5th grade. The Kids Church is a mix of high energy fun with an Obie video game and Bible teaching on a kids level.